Environmental Testing Service Links







---
Address:
3301 N.W. 55th St. Ft. Lauderdale, FL 33309, USA
Phone:
(888) 854-0477
Email:
ask@inspectorlab.com
Business Hours:
9am to 5pm, Monday through Friday
InspectorLab is a full service environmental analytical laboratory, specializing in mold analysis, servicing home inspectors and mold testing professionals nationwide. The laboratory is headed by Dr. John Shane, PhD mycologist and nationally recognized indoor air quality expert. The laboratory offers the fastest turnaround time and lowest price in the industry on all visual mold and air samples. InspectorLab also provides free, same day IAQ pump calibration service.
InspectorLab is unique and distinguished by offering the Mold|Safe Accuracy Guarantee, the only mold warranty in the country. The Mold|Safe Accuracy Guarantee covers up to $3,000 for remediation of any visible mold for 90 days after an inspection when the inspection report indicates no visible mold or problematic mold counts in the air.
The InspectorLab Mold|Safe Accuracy Guarantee offers the long-sought after assurance by home and mold inspectors that home buyers, home sellers, and real estate agents can rely on to ensure they are getting a problem free property.
InspectorLab is the partner lab to home inspectors and environmental specialists everywhere, adding value and competitive advantage over other laboratories that do not offer the Mold|Safe Accuracy Guarantee.
About the Doctor
Dr. John D. Shane, PhD mycologist on staff at InspectorLab has 35+ years experience identifying mold spores. He has created and taught McCrone Research Institute classes on Indoor Air Quality, Identification of Fungal Spores and House Dust to hundreds of IAQ industry students. Dr. Shane has been Nationally recognized as a mold and IAQ expert in addition to his books on Identification of Mold Spores and House Dust. He is a Certified Residential Mold Inspector (CRMI) and an Accredited Indoor Environmental Hygienist FL- 0052, Florida State licensed Microbial Assessor, and Florida State Mold Remediator.
---
Professional Laboratories, Inc.
Weston, FL
---
---
As the nation's leading environmental testing firm, EMSL's network of nationwide laboratories has been providing quality analytical services since 1981. We offer a wide array of analytical testing services to support environmental investigations focused on asbestos, microbiology, lead paint, environmental chemistry, indoor air quality, industrial hygiene and food testing. Additionally, we also provide materials testing, characterization, and forensic laboratory services for a wide range of commercial, industrial, regulatory, and law enforcement clients.


Our unmatched capacity coupled with a company-wide focus on customer satisfaction makes no project too large or too small. Our corporate research and development capabilities allow us to bring new methodologies on line quickly to meet new industry challenges and client needs. In recruiting and retaining talented and motivated scientists on a national scope, our expertise is marshaled throughout a nationwide network of analytical laboratories. We are committed to providing reliable, defensible data in a standardized and user-friendly format. Rapid turnaround and competitive prices make the dependable results you get that much more valuable.
At EMSL, we're much more than another testing laboratory. We are your project partner!
---
Moldman® was started in 2006 in Chicago, Illinois when our founder had a really bad experience with another mold company. He felt there had to be a better way and wanted to help others avoid what he just went through. After his bad experience, our founder knew that the mold removal industry needed an honest, straight-forward company to help others.
Fast forward to the present. Since 2006, we have fixed mold problems in thousands of properties and provided clean air to all the countless people involved in the process. And we have done it by always following our mission: To educate and tell the truth about mold. This mission grows out of a sincere desire to correct the widespread misinformation and eliminate the unnecessary scare tactics that dominate the subject of mold.
---
---
AccuStar Labs
Medway, MA
---
---
Complete Do-It-Yourself Air & Water Quality Testing
The importance of indoor environmental testing
Americans spend 90% of their time indoors, and the harmful contaminants that may be lurking in that indoor air can make you and your family sick.
Whether you're buying a new home, remodeling, doing repairs, or just want peace of mind, add the yogi to your annual home maintenance to ensure the air you're breathing is free of airborne toxins. This easy, all-in-one kit includes ALL LAB & SHIPPING FEES.
(877) 458-9327 ext. 1
Monday – Friday | 9AM – 5PM EST
---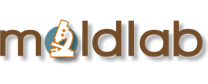 Moldlab, Ltd. is an independently owned and operated environmental laboratory providing analytical services since 2000. Our laboratory is accredited by AIHA and NVLAP. We offer multiple reporting formats, legally defendable reports and text message report notifications.
Services:
Mold analysis
Asbestos analysis
Sewage Screening
Testing Supplies and kits
---
---




RAdata, Inc

Flanders, NJ
---
RTCA®, Radon Testing Corporation of America, Inc. has been providing radon testing services since 1986. We have been rated the #1 Radon Laboratory by Ralph Nader's Consumer Advocacy Group, Public Citizen and have received high ratings from our professional and government clientele.
RTCA® is the choice of thousands of radon professionals and homeowners nationwide!
This section describes RTCA®'s qualifications and background, lists RTCA®'s national and state certificationsand provides information about the RTCA® management team.
Your questions and feedback are welcome:
info@rtca.com
RTCA®, Radon Testing Corporation of America
2 Hayes Street, Elmsford, NY 10523-2502
Toll Free: 1-800-457-2366
Tel: 914-345-3380 - Fax: 914-345-8546
---