Member Perks
Member Perks at a Glance
Perks Marketplace: ASHI has partnered up with Peritus Affinity Partners to bring our members the insurance they so rightly need. However, Peritus has now expanded their offerings to include so much more! On top of health insurance, you can now find discounts for Dental and Vision plans, supplemental insurance, rental cars, theme parks, shows and activities, sports, concerts and major events, hotels and lodgings, and movies. Visit: http://www.perksmarketplace.com/ashi, sign up and take advantage of these tremendous discounts:

Ford
X-Plan Partner Recognition Program:
The Ford Motor Company Partner Recognition Program provides exclusive savings on eligible Ford and Lincoln vehicles.
Who's Eligible
- Employees, members, retirees and people within the same household.
Business Owners
- Vehicles can be registered in a company's name.
Number of PINs
- Each employee, member or retiree is limited to 2 Personal Identification Numbers (PINs) per calendar year.
Exclusive Pricing.The Plan price is established before customers visit the dealership, so they don't have to negotiate. Exceptionally Simple.The Plan price is clearly marked on the vehicle invoice. The customer will simply ask for a copy of the invoice to confirm special pricing. Great Value. The Plan price is marginally above dealer invoice price and is available in addition to most other publicly offered programs. Employees, members and retirees can follow these simple steps to X-Plan savings:
1. Visit www.fordpartner.com and enter your Partner Code - PUDEI
2. Click on "GENERATE MY PIN" and enter your information to receive your X-Plan PIN
3. Print your PIN Certificate and bring it along when visit a participating dealer (you will also receive an email confirmation of your PIN number.


ASHI's Savings4Members: A myriad of benefits including Fuel Fleet cards from Wex & Wex Fleet, Phillips 66, Circle K, Conoco, 76, Stripes, Sunoco, and Exxon Mobil; Sherwin Williams, UniFirst workwear, Constant Contact, Merchology, ADP, Staples and many more. Your savings await at: https://ashi.savings4members.com/programs/ExternalSuper.spr
BookingCommunity.com: Discount travel and hotel room rates for American Society of Home Inspector Members that are up to 70% lower than any other public online travel website or hotel website at over 800,000 Participating Hotels and Resorts Worldwide. Follow this link to register (for FREE!): https://www.bookingcommunity.com/ashi


Taxbot for ASHI Members:
Tracking business expenses and mileage is boring and time consuming. Stop spending hours typing data into spreadsheets. Ditch those complicated software programs and let Taxbot do the work for you.Complete your accounting in as little as 12 minutes a month... With almost no work on your part. Automatic Mileage Tracking - It's effortless... Taxbot tracks all your driving using your smartphone's GPS. Automatic Expense Tracking - Imagine your bookkeeping on autopilot. Peace of Mind in 12 Minutes - On average, our customers only spend 12 minutes per month approving expenses and mileage. Imagine what you could do with that extra time. You could grow your business, spend time with family, or read a good book. By the way, besides saving you time, Taxbot will ensure that your records are tax compliant. Auditsafe Reporting - Taxbot is one of the only accounting products that focuses on IRS (and CRA) compliance. At the end of the year you can print off an AuditSafe™ Report. Send this report to your accountant and it will make tax preparation easy.
Inspectedhouses.com: This Program gives Inspectors a tool to convince agents that Pre Listing Home Inspections are not only good for everyone involved in the home buying and selling process, but it shows Realtors how they can receive Potential Buyer Leads for Free. The benefits to home inspectors are numerous: 1) Pre-Listing Inspections end the frustration, anger, and anxiety often found during the home buying and selling process. This condition alone will improve relationships with Realtors. 2) The label "Deal Killer" is eliminated. 3) Pre-Listing Inspections will increase the number of inspection opportunities. 4) Home Inspectors receive potential buyers leads from lead capture technology when buyers make inquiries or purchase an inspection report. 5) Getting Free Potential Buyer Leads enables the Home Inspector to market directly to the Potential Buyer. 6) Inspectors will be given marketing material ideas that can help them promote the concept of Pre-Listing Inspections. 7) Inspectors will be giving Power Points that can be used for presentations. 8) Inspectors will be shown lead capture marketing ideas and how lead capture technology can be used without doing Pre-Listing Inspections. 9) The children and grandchildren of all Inspected Houses Agent Members can apply for college scholarships. And...Indicate that ASHI referred you in the sign up form and receive an exclusive discount.
Healthcare Excellence Select: This is not health insurance, it's a health share program that works kind of like health insurance. It's a cool program and we have our own ASHI site. Members can take advantage or not. Again, this is not health insurance, but something different. Visit https://mpoweringbenefits.org/ashi-health-education/
Jiffy Lube: ASHI now has a National Cash Fleet Customer Account: #12510656. Receive a 15% discount off the posted retail prices for ALL products and services excluding tires and batteries. Print the attached Jiffy_Lube.pdf and keep the card on you to show at your local Jiffy Lube center.

Guardian Financial: Guardian Financial has been in the credit card processing industry for over 14 years and we have been specifically working with Home Inspectors for most of that time. We have helped Thousands of Home Inspectors just like you with their credit card processing needs. Here are Guardian, we understand your business and we understand the Inspection Support Network Software. When you choose us as your credit processor, you can feel confident that our service will allow you complete compatibility, unbelievable simplicity and guaranteed affordability. https://youtu.be/zUkNZMq4ohA | info@smallbizguardian.com
NTB | Tire Kingdom | Merchants Tire & Auto: Visit ant National Tire & Battery (NTB), Tire Kingdom, or Merchants Tire & Auto and provide them with one of the following: Account Name: American Society of Home Inspectors or Customer Number: 33714142. You'll enjoy the following benefits and more: Preferential "FLEET" Treatment – Helping you save time and money!- Priority over walk-in customers, Programs designed specifically to cater to your business needs, Consistent pricing and Invoicing, 10% off tires, 20% off in-stock parts, 20% off labor, Shop Fee Exempt, Competitive Oil Change Pricing, Same service at more than 800 locations nationwide, Availability from Monday through Saturday from 7:30 am to 9:00 pm and Sundays from 9:00 to 5:00.
Shell Gasoline: Sign up for Shell Fuel Rewards (for FREE!!!) and receive instant Gold Status where you can save at least 5 cents/gallon on every fill up. Download the free app (available in the Apple and Google app stores as: Shell - Fuel Rewards) to use when at the gas station. Receive points per fill up for even more perks.
Office Depot/OfficeMax: Get your Store Purchasing Card from ASHI. Present the card when you checkout at any Office Depot or OfficeMax store. You can also shop online at www.ememberbenefits.com/ASHI/OD. Office Products: Special pricing up to 80% off. Exclusive savings on HP Toner & Ink. Substantial savings on printing.
Liberty Mutual: Enjoy exclusive savings on your Auto & Home Insurance from Liberty Mutual Insurance thanks to American Society of Home Inspectors*. As an American Society of Home Inspectors member, you could receive exclusive savings on Liberty Mutual Auto and Home Insurance.1 We offer personalized coverage, Multi-Car and Multi-Policy Discounts, 24-Hour Claims Assistance and more. Liberty Mutual is trusted countrywide for quality coverage and exceptional service. Visit www.libertymutual.com/ASHI for a free quote.



Applica / Home Wizard:
Build your business with customizable eNewsletters and mobile app with your picture, logo, contact info, etc and includes: personalized home care reminders & tips; and cash rewards for your clients.
20% discount for ASHI members. FOR MORE INFO & FREE DEMO: www.applica-solutions.com/ASHI.


Bradford and Company: Bradford and Company's Business Tax Deductions Course for just $595 (a $200 savings off the regular $795 rate).
Apple: If you go into an Apple Store, ask for the person who works with people for businesses and just show your ASHI membership card or a business card with the ASHI logo on it; or order online by calling the Apple Store for Business Team | 630.237.2163 | Mon-Fri 9:00am-8:00pm CST. Once we reach $5000 of spend with Apple, we'll receive discounts on their products and services.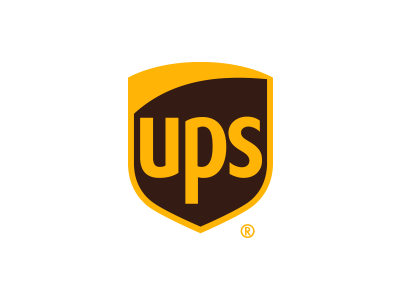 UPS: ASHI is proud to bring you valuable discounts on the products and services you need. Make the most out of your membership and take advantage of competitive rates on UPS shipping services. Plus, with the UPS one-driver advantage and more than 60,000 drop off points, there's no need to sort your air and ground shipments. To save on your UPS shipments, simply: Call: 1-800-MEMBERS (1-800-636-2377), M-F 8 a.m.-6 p.m. EST Visit: savewithups.com/ashi | Up to 34% off shipping / Up to 75% freight shipping.


Dell

:

Dell's Member Purchase Program provides ASHI members with member exclusive discounts on all Dell products from desktop computers and laptops to TVs to tablets and more! Click on the Dell icon to the left and take advantage of this awesome program, or just click here.
Lenovo: ASHI members receive fantastic discounts on all Lenovo products. Here are the current specials: Shop now, with these exclusive offers: Up to 32% off Select Lenovo Tablets | Up to 30% off Select Lenovo Laptops | Up to 20% off Select Lenovo Desktops | Up to 15% off Select ThinkPad/ThinkCentre PCs - To see all the deals, click on the link below. Or contact Lenovo with any questions or concerns. Visit: http://www3.lenovo.com/us/en/lsp | Call: 1-800-426-7235, ext. 3569 (M-F: 9am-9pm EST, Sat: 9am-6pm EST)
LegalShield:

Everyone deserves legal protection. And now, with LegalShield, everyone can access it. No matter how traumatic. No matter how trivial. Whatever your situation, we are here to help. From real estate to divorce advice, identity theft and beyond, we have your rights covered. In addition to legal services, you can get the experts on your side with the IDShield plan. If you become a victim of identity theft, we spend up to $5 million to do whatever it takes for as long as it takes to restore your identity. Get a special rate for being an ASHI member: www.legalshield.com/info/ashimembers | if you're an ASHI member in Canada: www.legalshield.com/info/ashicanada | Plus, once you are registered for LegalShield, you receive even more member perks: MemberPerks.


BPI Training: ASHI members can take courses from the Building Priciples Institute and and receive a 25% discount. Members can take the Building Science Principles Course and receive 5 ASHI CEs.




Green Training USA - Become a Mold Inspector with Micro CMI Certification Training: This 30-hour online multimedia course is the most in-depth, comprehensive mold assessment course on the market today. The course is divided into 15 sessions and covers everything you'll need to begin a career as a mold inspector. Register for just $395. After successfully completing the online final exam and submitting a mold inspection project, you'll receive your nationally-recognized MICRO CMI certification.
Groupon: ASHI members receive 20% off local deal / 10% off getaways. Visit: Groupon and use the code: Member20 / or for Getaways use code: GONOW10

Corporate Shopping: Visit: Corporateshopping.com and click on "Get Started" in the middle of the page (you may have to scroll down a little). Enter your name, email and create a password and you'll be logged in. Take advantage of virtually any discount anywhere. Discounts on retail, restaurants, business services and more!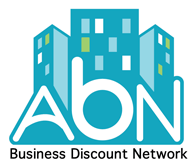 Allied Business Network: With Allied Business Network, you'll save on everything from car rentals with Hertz to shipping expenses with UPS. Our coupons and members deals never expire and can be used as many times as you want, there are no code usage limits. In addition to coupons that can be used 24/7. 365 days a year, we also offer additional specials and discounts through our weekly emails. In most instances these weekly specials can be combined with our regular discount offers. Keep an eye out for these emails so that you can maximize your savings! Go to: http://www.abnsave.com/ and sign up. There are fantastic deals like 20% off Quickbooks, special offers from Home Depot, rental car offers, 25% off Godiva Chocolates, anywhere from 10%-30% off hotel stays (including Las Vegas), up to 85% off at Office Depot and Office Max and 15% off online printing at FedEx Office, up to 28% off at UPS and up to 70% off UPS Freight, 10% off at PCMall.com and much, much more!
Walgreens, Rite Aid, Target, Costco, Good Neighbor, Giant Eagle, Safeway, Meijer, Winn-Dixie, Kroger, Pathmark, Wegmans, Plus over 50,000 more.

Budget Truck Rental: ABN's latest offering: Budget Truck Rental - up to 20% off. If you're looking for savings on a Budget Truck Rental, Allied Business Network has the promotion code you're craving. Every time you rent through Budget Truck, you'll save up to 20% by using promo code 56000163859 - it's that easy. Choose from a cargo van, 10' moving truck, 16' moving truck or 24' moving truck and use your member discount to rent at a lower price. These savings are available every single time you rent. Our member promotion code isn't like a lot of other coupons - it never expires and the savings are always yours.
Budget Car Rental: Use ASHI's Budget Corporate Discount Number (BCD#) U157696. For rates and reservations please contact Budget at 1-800-527-0700 or book online at www.budget.com.
National | Enterprise Rental Cars: ASHI's Account Number: AQT4957. To enroll, go to this link: http://www.nationalcar.com/offer/AQT4957 Download PDF with listings of discount car rentals in the US and Canada. ASHI - National Enterprise Business Rental Account.pdf


Hertz Rental Cars: Use ASHI's Hertz Discount Number (CDP) 2099514. For rates and reservations please contact Hertz at www.hertz.com/businessrewardsrates. Enroll for free into the Hertz Gold Plus program at http://hbrgold.hertz.com enter your company name, enter the CDP# above, enter the pin "hbrgold" and click submit. Then click "Join for Free", enter personal information abd click continue, Accept Terms & Conditions and you're enrolled. Extra summer savings for your business. Enjoy up to $25 off your company's rentals this summer: Save $5 per day, up to $25 | Tell your traveling employees to use PC# 111145 with their qualifying Weekend or Weekly Rentals | This discount is in addition to the savings your company receives when booking with your Business Rewards CDP #2099514 | Valid on most car classes* | Requires a one (1) day minimum keep for Weekend Rentals | Requires a five (5) day minimum keep for Weekly Rentals | Valid at participating locations through August 31, 2016 | Blackout periods may apply. See below for additional terms and conditions. Book now >>


AVIS Rental Cars: Use ASHI's Avis Worldwide Discount (AWD) # X639997. Exclusive membership in the Avis for Business Program gets members low rates and members-only discounts, earned rental rewards days, complimentary Avis Preferred (must enroll), and multiple billing options. For rates and reservations please contact Avis at 866-380-8232 or online.
Alamo Rental Cars: Use ASHI's Alamo Rate Code ID: 706768. Reservations can be made online, by calling 1-800-354-23 rougha travel agent.
You get: unlimited mileage, up to 10% off, wide selection of quality vehicles including luxury cars, SUVs and minivans.

Thrifty Rental Cars: Use ASHI's Thrifty Corporate Discount Program Number: 3051661. Reservations can be made at www.thrifty.com, by calling 1-800-THRIFTY, or through a travel agency.
HotelStorm: HotelStorm negotiates hotel discounts only available to ASHI members, with discounts up to 55% off. Simply search the website for your favorite destinations - whether personal or professional - and you'll find savings of 10%-55% over online travel agencies. Visit HotelStorm and use the password: ASHIMEMBER to unlock our discounts.

CruiseOne: The recipe for a fascinating and delightful dream vacation starts with CruiseOne. With our unique touch of outstanding personal service blended in with a distinctive dab of our travel expertise, it's no surprise that even the industry's finest recognize our award-winning commitment to excellence. Whether you're planning a family reunion, a girlfriend getaway, a relaxing retreat or a honeymoon, all of our Vacation Specialists will provide you with the best options around. Because we are a part of the largest vacation retailer in the United States, we don't only guarantee exceptional insider savings and special fares but we provide all of our customers with distinguished, top-notch personal service every step of the way. Book your cruise now through Ira's Cruises - Just let them know you're an ASHI member.


Wyndham Hotel Group: As a member of Business Matchmaking, ASHI members are entitled to receive up to a 20% discount off the lowest advertised rate on any of the Wyndham hotels (see below). To book your stay, call: 800.364.6176 or book online and use the ASHI Discount ID Code: 1000012744. Included Hotel List: Wyndham Hotels and Resorts | Wyndham Grand Hotels and Resorts® | Wyndham Garden® |TRYP® by Wyndham | Days Inn® | Ramada Worldwide® | Super 8® | Wingate® By Wyndham | Baymont Inns and Suites® | Hawthorn Suites® By Wyndham | Microtel Inns and Suites® By Wyndham | Howard Johnson® | Travelodge® | Knights Inn®


Orlando Employee Vacation Discounts: We offer exclusive pricing on Orlando vacations and attractions for all ASHI members, including: Up to 35% off Orlando Vacations; Discounted Disney World Tickets, Universal Studio Tickets, Sea World Tickets, Discovery Bay, I-Drive 360, and all other Orlando area attractions; Attraction tickets discount specials exclusively for your employees/members; Up to 60% off rack rate at select Orlando hotels close to or on theme park property. Rates starting as low as $48.00 per night; Vacation Homes fully stocked and professionally decorated & most with pools, rates starting as low as $99.00 per night; $50 OFF Vacation Home stays of 5 nights or more; Free 75 Page Walt Disney World Guide ($35.00 value) to help plan your vacation; Monthly giveaways; NO TIMESHARE. Click here to get your Orlando vacation discounts. Get the latest discounts here: http://shop.orlandoemployeediscounts.com/email.php?id=28274